This is a brief guide to configuring The Bat! e-mail client for retrieving mail via IMAP, from mailboxes at Platon Webhosting. As an example, we use the account
mailbox@testdomain.sk
, but the procedure is applicable for any e-mail account on our servers.
In the upper menu of the The BAT! application, go to
Account
->
New User Account
.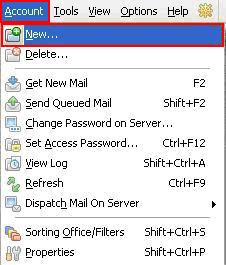 A setup wizard to create a new account will be launched. Define the Account Name (you can choose any name, as it will only serve you to identify the e-mail account) and click Next.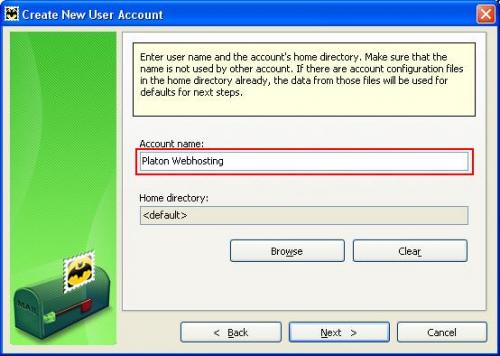 Enter Your name (the name of your organization, etc.), which you want to appear by default to recipients of your e-mails and Your e-mail address set-up at Platon Webhosting. You can enter the name of Your organization in the last box and click Next.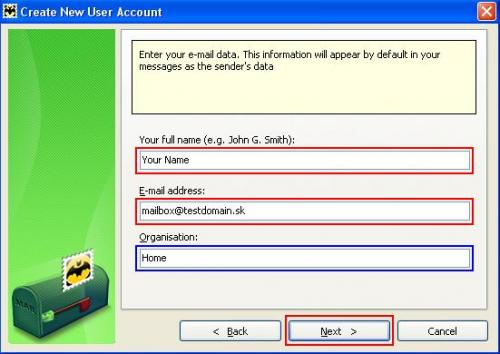 In the next section, select IMAP4 for retrieving e-mails and enter server names:
For incoming mail, enter: imaps.platon.sk
For outgoing mail, use: smtps.platon.sk
Finally, check the field My SMTP server requires authentication.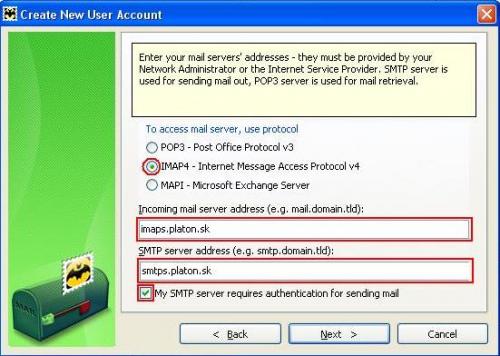 In the next window, enter the user name and password for the particular e-mail account. You will find the necessary login information in an e-mail and/or Text Message from Platon Webhosting.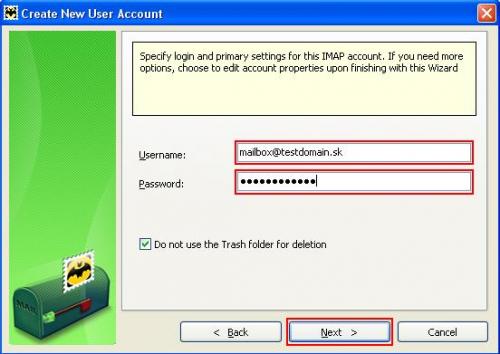 In the last window, select Yes if you want to check your account setting, and click on the Finish button.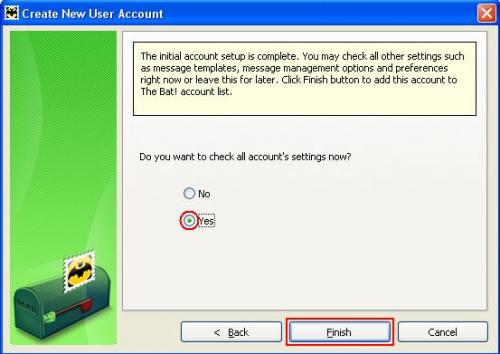 This screen shows the complete e-mail account settings: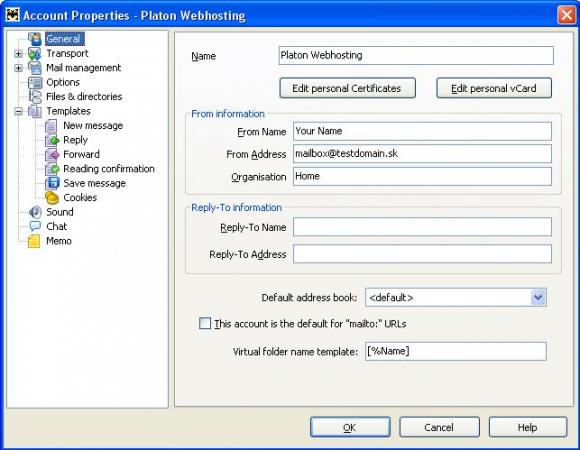 Click on Transport on the left side of the menu. Detailed configuration of server connection for retrieving and sending mail will appear in the right section. Change both Connection boxes from Normal to Transport Layer Security (TLS). The ports should automatically change to 465 for sending mail and 993 for retrieving mail. Finish the configuration by clicking OK.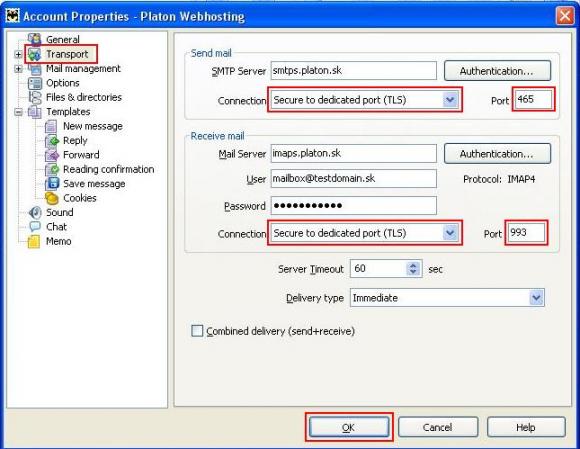 The e-mail client has been configured and is ready for use.