This guide provides instructions on how to disable error reporting in WinSCP when working with files and folders on the SFTP space, which is managed concurrently by the main account and sub account.
In the WinSCP main menu go to Options and select Preferences.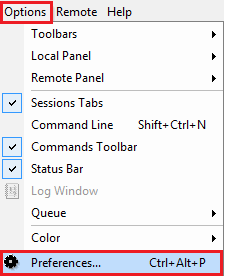 In the Preferences Wizard go to Transfer and click on the Edit button on the right side.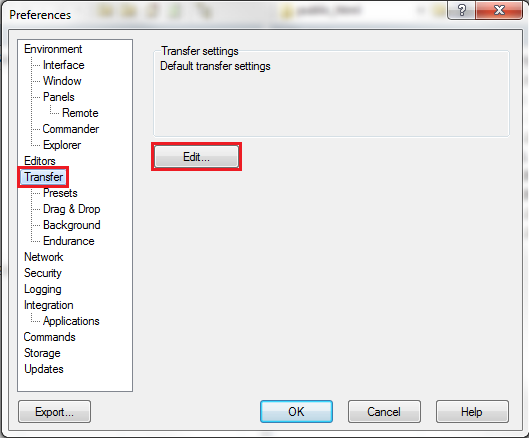 In the new window, go to the session Transfer Settings, check the box Set Permissions and click on specify (...).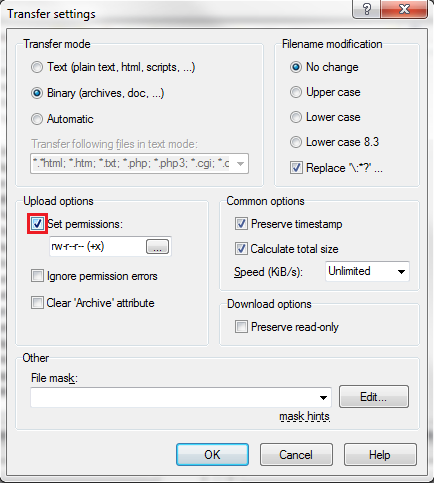 Check all the boxes and click on Close.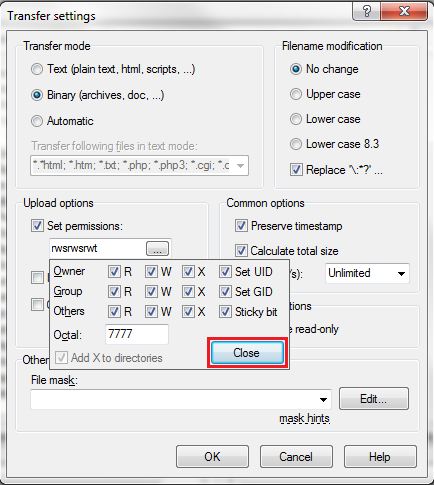 As the last step, check the box Ignore permission errors and confirm by clicking OK.